Start a Capture The Flag Server
Last modified on Jun 8, 2022 in gametypes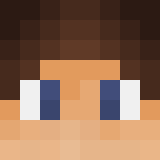 By ApexHosting
Setup Time: 5 Mins
Setup Difficulty: Easy
Players: 2+
Overview
It is likely if you play on some of the biggest Minecraft Servers, you have had a chance to check out the Capture the Flag minigame. This traditional outdoor game is a fierce battle where two teams are given their own flag and must locate, steal, and sneak back the flag to their own base safely. While this game originated as an outdoor game, usually seen from the Boy Scouts of America, it has been brought and developed into Minecraft.
With a few useful plugins, creating a Capture the Flag server is easier than ever. However, some may not know how to properly configure and use plugins. That is why here at Apex, our team has created our own version of this awesome gametype that can be installed to your Minecraft server with a single click. In this guide, we will be covering how you can install this gametype to your Minecraft server and how you can use it.
How to install Capture the Flag
Navigate to your server control panel.
Stop your server
In the JAR File list select "Capture the Flag 1.13.2 (premade)"
On the popup, select Change version
Select Create a new world
Click Restart now
Done! Now just load up Minecraft 1.13.2 and join your server to start playing Capture the Flag.
Getting Started
There are two teams, red and blue.
Your goal is to go to your enemies' base and grab the flag.
Once you have the flag, you need to sneak back to your base and place the flag, ultimately scoring you a point.
Once a team reaches 'x' points, they win.
Players can't deliver the flag to their base unless their flag is there.
That means if both flags were picked up, the flag would have to be returned before a point is scored.
View the entire guide to the CTF minigame from the developer here.
Ranks
We have pre-done all the ranks for you with Member, Mod, Elite, Admin & Owner.


Member - is the default rank everyone will join as with permissions to join and play.
Mod - is a staff rank with basic moderation permissions (/kick, /mute, /ban)
Admin - has All the permissions to run the server.
Owner - has every permission

The ranks can be edited using PEX (Note that you will need to set yourself to owner at first).
Plugins
War
Placeholder API
Permissionsex
Vault
Holographic Displays
WorldGuard
World Edit
ProtocolLib
EssentialsX
Title Manager
Conclusion
That's everything! Capture The Flag is an intense PvP mode that includes many features from various plugins to classic ranks. You're sure to not get bored with the excess of content offered from this gamemode. Whether you're a sneaky flag catpor, a strong defender, or the heated vanguard, you're bound to have fun. With that being said, have a great day!
Works Used
https://www.planetminecraft.com/project/capture-the-flag---map-pack/
How To Make a Capture The Flag Server With Apex Hosting
Select your server package from our pricing page
On the 'Configure Your Server' page, complete the required fields
Under 'Server Version', select your version from the dropdown list
Complete the order and your Capture The Flag server will be created instantly