Crash Landing Server
Last modified on Feb 25, 2021 in modpacks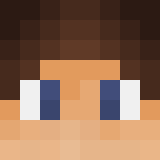 By ApexHosting
Number of mods: approximately 59 mods
This modpack is fit for small to medium server population.
We recommend that you use 2GB of RAM or more for this server version.
Feed The Beast Crash Landing is a modpack that focused on the survival play style and was created by the FTB Team. They set a server up where you managed a crash landing on a dry dusty planet with no water, food, and no real supplies. The first challenge is to survive the blazing heat where every drop of water is precious.
If you are looking to run a Crash Landing server then you have come to the right place. We have already hosted hundreds of servers for FTB Crash Landing and have the infrastructure required to run multiplayers servers for this great mod pack.
The Minecraft Crash Landing modpack is certainly not as big as some modpacks but its perfect to start. If you'd like to play with not as much mods as FTB Ultimate for example. In this server version you won't be able to create massive factories since you are more focused on the part where you should be surviving and not perishing to the many threats that you will face.
You'll still be able to create massive reactors using big reactors and create awesomely looking building by the extra block chisel brought with it. This modpack is good for small to medium server population to keep it nice and make it not too difficult to get started playing it.
How To Make a Crash Landing Server With Apex Hosting
Select your server package from our pricing page
On the 'Configure Your Server' page, complete the required fields
Under 'Server Version', select 'Crash Landing' from the dropdown list
Complete the order and your Crash Landing server will be created instantly