Clarity Resource Pack
Last modified on Sep 11, 2023 in resourcepacks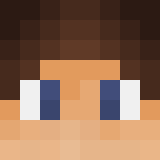 By Nathan Young
Overview
Fans of vanilla Minecraft may want to customize their gameplay experience by altering the default textures. This is achieved by using resource packs, which amplify how you view the in-game world. In some cases, these can completely overhaul the appearance of Minecraft in ways that exceed the pixelated feeling. Although, you and others alike may only want vanilla-friendly textures that don't change the original game's look. If you want to subtly, yet noticeably alter Minecraft, then consider using the Clarity resource pack for 1.12.2 to 1.20.1. This can be introduced in your dedicated server, providing all your players with new textures. Upon using it, you'll notice new 32x resolutions for all blocks, items, and mobs. This is perfect for any survival experience with friends, as it increases Minecraft's quality for everyone. Setting this up is extremely simple, but may confuse newcomers. With this in mind, we've created this Apex Hosting guide to showcase the Clarity resource pack for Minecraft and its installation to get you started.

How to Download
Navigate to Clarity on CurseForge, then click Files near the top.

Continue to find your desired Game Version in the list below.
Once found, press the three vertical dots on the right and click Download File.

Save this somewhere easily accessible on your computer for later.
Client Installation
The entire process for installing this resource pack only takes a few minutes, as it's mainly done in-game besides transferring the zip file. Before starting this, we recommend using Optifine for the best results. Players can even opt-in to use shaders with it, which amplifies everything. Keep in mind that this is completely optional and not required for this setup. When you're ready, follow the instructions below to install the Clarity resource pack for Minecraft.
Launch Minecraft and click the Options button in the main menu.
Proceed to press Resource Packs, then click Open Pack Folder.

In the newly opened window, drag and drop the downloaded file into this folder.

Return to the game and press the Arrow icon on the pack to activate it.

Confirm these changes by clicking the Done button, then wait for this to load to use it.
Server Installation
As for setting up this resource pack on your Minecraft server, review this tutorial. The process involves you uploading the zip file into an external service and then using its new download link in your Apex server panel settings. This usually doesn't take long to complete but can be frustrating for some users. Due to this, we recommend checking out the linked tutorial above to easily follow along to install the Clarity resource pack on your Minecraft server. If you have any questions or concerns about this process, reach out to our Support Team for assistance.

Texture Showcase
This resource pack invites you with a warming sensation upon joining the server or singleplayer world, as all textures are now replaced with unique appearances. Whether you're admiring the trees or your existing structures, this provides a welcoming environment. We'll be breaking down most of the blocks and items in the subsections below to get you started with Clarity. It's encouraged that you become a server operator or enable cheats to enter creative mode, as this gives you a complete in-game overview of all resources. Otherwise, continue to review the following information to see what's offered in this Clarity resource pack for Minecraft.

Building Blocks
Kicking this off involves the most noticed blocks from this resource pack, building, and natural materials. The amount of detail in each texture expands the vanilla Minecraft experience, such as the leaves, grass, stones, and even sand. Remember, these are only using 32x resolution so it's not too realistic compared to other packs out there. Nevertheless, Clarity provides you with amplified appearances that change how you view Minecraft. Remember, using shaders can further add to the beautifulness of your gameplay.
The other blocks are naturally found in Minecraft, while these are mainly crafted by players. For example, the shininess of gold and diamonds speaks volumes in-game while admiring its appearance. Otherwise, the simplicity and complexion of wood planks and stone bricks introduce higher levels of detail to your buildings. This is true for almost everything from the resource pack, especially when implemented on servers so all users can see the same textures.
Other Blocks
Besides the other materials, some of the most important ones include chests, beds, and other interactable blocks. These complement the natural and building types, as shared textures are included for applicable resources. For instance, wood planks look similar on pistons or chests. Besides this, similar effects from diamond blocks are applied to anvils, meaning they're shiny. However, shaders may determine how these visuals appear in-game.
Keep this in mind when exploring how these interactive blocks look in Minecraft with the Clarity resource pack.

Equipment
Rather than focusing on blocks, there's plenty of equipment to admire. These include your standard set of tools, weapons, armor, and even elytras. In a sense, all of them are more realistically designed compared to vanilla Minecraft. Instead of pixelated swords, you can see more details in its blade. Similar aspects apply to everything else, meaning your in-game gear will shine and be amplified for all to see. Due to the amount of items, we encourage you to view them in creative mode.
Food Items
Extremely similar to equipment items, food materials are also revamped for better appeal in Minecraft. The Clarity resource pack makes them more realistic, without completely overhauling their aesthetics. For instance, apples and meats have greater detail compared to their normal variants.
The same applies to fish, chickens, berries, cookies, and even spider eyes. This adds to the overall feeling of the resource pack in Minecraft, especially when friends can also see it.

Mobs
There are also new changes to all the mobs in Minecraft with the Clarity resource pack, such as villagers having extra details making them more human-like. This applies to all other animals too, including sheep, chickens, cows, pigs, rabbits, and more. Overall, these new textures complement everything else from the pack. While you explore the Minecraft world, these creatures will periodically appear on the horizon for you to admire.
On the other hand, during the night, hostile mobs will begin appearing. These too have unique textures from the resource pack, making them a bit scarier than normal. For example, creepers now have large eyes stalking you until they explode. The others are similar to their default textures but have enhanced details that complement the pack. If you're too spooked by these hostile creatures, then consider avoiding them at all costs.
Resource Pack FAQ
What does "made for an older version of Minecraft" mean?
This means that you've downloaded the wrong version of the resource pack for Minecraft. Solving this is easy, as all you need to do is install the correct one for your game. However, some updates of the resource pack may still show this message despite fixing it. In this situation, you should be able to continue using it without problems.
Why are my shaders conflicting with the resource pack?
In some cases, shaders might conflict with your resource pack for a wide range of reasons like configurable settings. We encourage you to tweak some options to see if that helps resolve this problem. Otherwise, choosing other shader packs may work out better in-game.
How to force resource packs on my Minecraft server?
While inside your server settings, toggle the "Require Resource Pack" option by changing it from "False" to "True". Afterward, restart to apply these changes and see the results. Players joining should be prompted to download and use the Clarity resource pack.
Can I combine this resource pack with another?
Yes! Follow this guide to learn how to do that properly. Keep in mind that when combined, there may be issues or other problems since Clarity isn't meant for that. Regardless, it's entirely possible and even so to upload it on your Minecraft server.

Useful Links
Clarity Resource Pack on CurseForge
Uploading Resource Packs on Minecraft Servers
How to Become a Minecraft Server Operator
Using Shaders on Minecraft with Optifine