ChoiceTheorem's Overhauled Village Mod (CTOV)
in Mods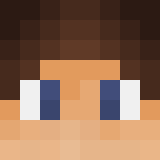 By Nathan Young
Overview
Across many vast worlds in Minecraft, there are bound to be villages on the horizon for players to use. Whether you decide to trade with villagers or raid their farmlands, there are always activities to try out in these locations. However, some players may feel discouraged from searching for villages due to missing features. For instance, there are many identical buildings with hardly any changes or loot to steal. Upgrading villages is how you and others alike resolve this problem, but involves mods. There are lots of them online, with one being extremely popular. Introducing ChoiceTheorem's Overhauled Village (CTOV), for Forge and Fabric users to completely change these structures. Using this mod provides you with 23 unique village variants with some pillager outposts too. Whether you've stumbled on a large jungle town or small beachy huts, you'll discover plenty of new buildings to enjoy. Setting this up is straightforward, as our panel simplifies the entire process. However, some newcomers to the modding scene may be unfamiliar with our system. Due to this, we've created this Apex Hosting guide to show you how to install and use ChoiceTheorem's Overhauled Village on your Minecraft server.

How to Download
Navigate to ChoiceTheorem's Overhauled Village on CurseForge, then click Files.

While on this page, search for your desired Game Version for this modification.
Once found, click the three vertical dots on the right and press Download File.

Save this file somewhere easily accessible on your computer for later.
Client Installation
Before getting started, you and others need to install Forge or Fabric on the Minecraft launcher. This is required to gain mod compatibility, making it absolutely necessary. When you're finished, the steps below guide you through the Overhauled Village installation.
Open your Minecraft launcher and press on the Installations option at the top.

Locate your previously installed modded profile, then click its Folder icon.

In the newly opened window, find and enter the mods directory from the list.
Note: If you don't see this, create it before continuing with the installation.
Once there, simply drag and drop the downloaded file into the folder.

Afterward, return to the modded profile and click Play to begin loading the mod.
Server Installation
Similar to the above section, you'll need to set up Forge or Fabric on the server to support mods. This can be done by selecting your desired one and version from the Game File area, then restarting to generate the required files. Once you've done this, follow along below to install CTOV on the Minecraft server.
Head towards your Apex server panel, then click FTP File Access near the top left.

Proceed to type your Password in the text box and press the Login button.

Afterward, navigate to the mods directory and click Upload at the top left corner.
Once there, drag and drop the downloaded file into the respective area.

Wait for this to reach 100%, then return to the main panel and generate a new world.
When everything is completed, Restart the server to begin loading Overhaul Village.
Getting Started
After joining the server, you and others alike only have to explore the world to discover these new villages. However, it may be worthwhile to become an operator or enable cheats to use the /locate command. This gives you quick and easy access to these structures. Otherwise, continue searching for them without cheating to uncover unique villages. Remember, there are many different variants of them to find in the world. This means you may come across an asian styled or mushroom type at some point. There's even an ultra rare underground village too. Due to the amount of them and their special properties, such as loot tables, we'll show you everything there is to know about ChoiceTheorem's Overhauled Village in the subsections below.

Village Types
The latest version of this mod includes 23 village and 14 pillager outpost variants, giving you many opportunities to find a unique type. Keep in mind that normal ones are still available, meaning you might get unlucky and stumble upon a vanilla kind. We strongly recommend using cheats if you're having trouble locating new villages, but shouldn't be too much of an issue. This is due to them being more common or noticeable compared to the default buildings. Besides this, you can review a few examples below showcasing several overhauled villages.

Medium Beach Village
Starting off with our first village, the beach variant provides players with many lootable buildings. There are lots of double chests and villager jobs for you to use, along with some farm areas. As the name suggests, these are found on beaches throughout the Minecraft world. Upon discovering one, it'll likely be a medium to small sized kind due to its design. If you're lucky enough, a large one may appear for you to enjoy. Remember, there are countless rooms to explore that have loot and other unique blocks.
Large Jungle Village
While adventuring off in the jungles, you may encounter a large village high in the trees. These are all connected with bridges and have multiple levels to them. This can make for a perfect base, while also providing a safe haven for trading since hostile mobs have a hard time spawning here. We strongly recommend finding this type of village, as they always have tons of benefits. Whether you're collecting enchanted books or using its buildings as a starting point, they're suitable for many players.
Rare Mushroom Village
Continuing with another village, this mushroom variant is extremely rare to find in Minecraft. This is due to the biome's generation chance, as it's low compared to other environments. Once found, you may see a fantasy-like town with many villagers nearby to trade. There are even some lovely farming areas with mushroom cows around. This is a wonderful place to explore and/or build a base, especially if you're a fan of this biome. However, you'll have to be lucky to discover it in your world.
Large Desert Village
While adventuring in the desert for temples or other activities, you may see an enormous city on the horizon. This area is an exception to the biome's desolate atmosphere, as players will find many farms, water, and lootable items. In other words, stumbling on large desert villages makes exploring this environment well worth the effort. This is amplified if there's a nearby wrecked ship. Keep in mind that these villages can be small or medium since there are different varieties of them.
Small Mesa Village
If you're an avid fan of the wild west, then search for small mesa villages in Minecraft. These mimic the old western feeling, as the buildings are traditionally organized. As you walk down the main road, you'll find some rooms to loot and villagers to trade with to obtain rare items. There'll be some lovely decorations around too, such as lanterns that add onto its aesthetics. However, other villages may be better suited for you. Take some time to explore them all to find the best one.
Better Loot Tables
Rather than a simple single chest with hardly any resources inside, the Overhauled Village mod for Minecraft introduces players to larger ones filled with goodies. For example, while exploring farming areas you may open a double container full of bread, wheat, and sugarcane, among others. Alternatively, you can discover rare enchanted books with multiple enchantments on them. In some cases, there'll be minerals to loot such as emeralds or diamonds.

Regardless of which chest you opened, there are always items to take home. Keep in mind that there are still normal resources available, meaning you may not find the best materials to steal.

Pillager Outposts
As for other enhanced structures from this modification, there are several new pillager outposts to find. These range in style and size, with some only having the tower available. There's not too much loot from these buildings, as it's mimicking the vanilla variant with a single chest or two. Although, rare types may include emerald blocks and multiple containers with items. We encourage you to never dismiss a pillager post, as it may hold some rare valuables for the taking. However, they're more challenging to discover in Minecraft compared to villages.

Mod Compatibility
If you're wanting to gain compatibility with other generation mods, then you're in luck. There's a dedicated integration list of them found on the ChoiceTheorem's Overhauled Village CurseForge page, requiring you to download an add-on to gain support. For instance, BYG will work with this so players can enjoy new villages and biomes in Minecraft. Other ones include More Villagers, Waystone, among several more to try out. The developer of COTV has plans to integrate more mods with their own, such as Create and its Structures addon. With this in mind, you and others alike have more options to try out for a better Minecraft experience.

Common Issues
Unable to Join Server
In cases where you're unable to join the server, double check you've successfully installed the modification on your Minecraft launcher. Remember, this requires you to transfer its file to the local mods directory. If you don't see this folder, create it before proceeding. However, Forge or Fabric must be installed too so everything works as intended. Additionally, verify you've set this up all for the same game version since that'll influence the connection/compatibility. Once you've done these fixes, the situation should be fully resolved. Otherwise, you may be simply playing on the wrong profile from the launcher.
Villages Aren't Appearing
Remember, a new world is required for villages to begin generating in-game. Failing to do this will result in the issue, but can be found further out if you've done this on an existing map. In other words, generate another world to resolve the problem so villages start appearing. Whether you're encountering this on the server or singleplayer, this solution is universal. Although, the issue may persist if there's an underlying issue such as a failed installation on the panel. Make sure that the mod's file reaches 100% from the FTP area, then restart with a new world to see if that helps.
My Server is Crashing
If you're having problems with crashing from the mod, then there's likely a compatibility issue. For instance, having the wrong game version or type enabled, it'll cause the server to crash. However, modifications that impact the world's generation can also trigger this situation. Make sure you've reviewed the official integration list on Overhaul Village's CurseForge page. If you don't see your desired one, then you may have to remove it so the problem gets resolved. Otherwise, you may contact our Support Team to see if they can help you find alternatives.

Useful Links
ChoiceTheorem's Overhauled Village on CurseForge
How to Install Forge on Minecraft
Installing and Using Fabric on Minecraft
How to Enable Cheats in Minecraft