Start a Big Dig Minecraft Server
Last modified on Feb 25, 2021 in Modpacks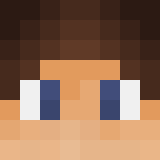 By ApexHosting
Number of mods: approximately 64 mods
This modpack is fit for small to medium server population.
Big Dig is a great mod pack created by the Technicpack team.
A Big Dig server is a pack centered around a new kind of world generation, with large and frequent ore veins. With a hefty mod list and a ton of fat veins, we hope you'll spend less time collecting resources, and more time experimenting with the best mods the Minecraft community has to offer. Ride a chocobo, build the factory of your dreams, and melt down all the ores- some call it cheating. And, well, it pretty much is.
Big Dig servers feature simple factory creation to large missile making factories to blow stuff up just as in Voltz but more advanced. If you enjoyed any of that then probably this will be a good modpack for you and your friends again because you have missiles in this modpack this isn't recommended for large communities because of the griefing.
How To Make a Big Dig Server With Apex Hosting
Select your server package from our pricing page
On the 'Configure Your Server' page, complete the required fields
Under 'Server Version', select your version from the dropdown list
Complete the order and your Big Dig server will be created instantly