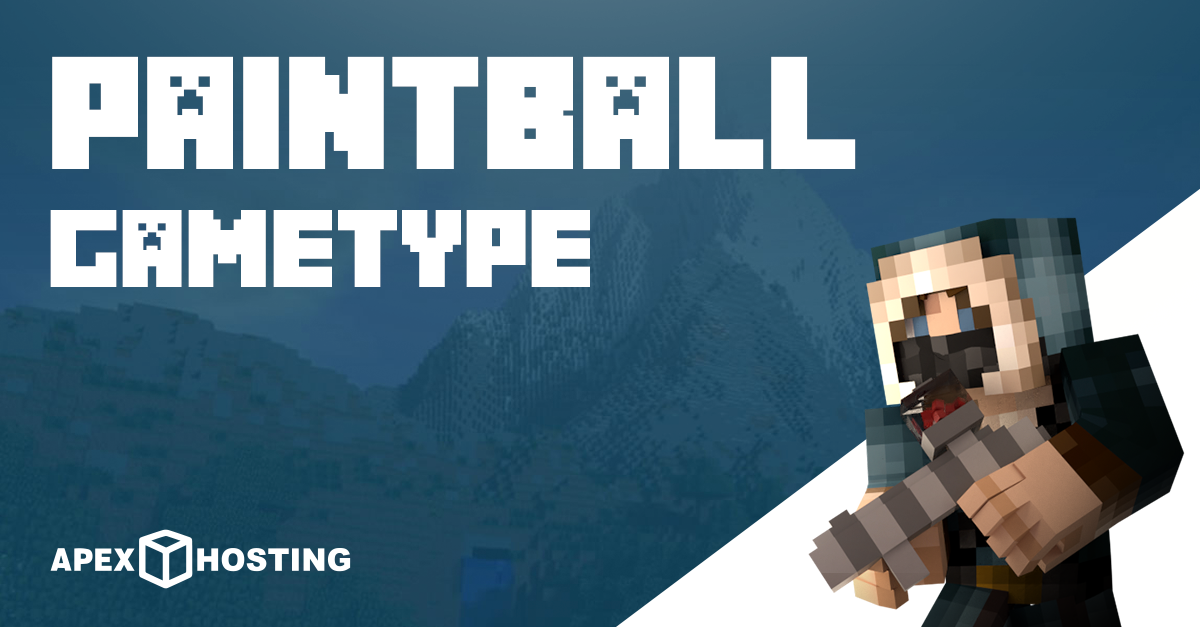 Paintball Gametype Now Available!
This new gametype has been a favorite for everyone here at Apex and we had so much fun play testing it! Get your hands on Paintball our newest gametype. It's a team pvp game with a variety of weapons and arenas to choose from in a one hit, one kill battle for glory. Let's look at some of the arsenal you will have at your disposal.
Sniper: Shoots straight, not drop.
Rocket Launcher: On impact, multiple snowballs fire out for area damage.
Shotgun: – 3 snowballs fire out in random directions.
Minigun: – High firerate with little accuracy.
Admin: Firerate of minigun with accuracy of sniper. Lightning strikes when a player is in the arena. Player holding the gun does not have to be part of arena.
There are also 3 giant awesome arenas with multiple ranks and more. As well as the ability to customize everything from the guns, to the rewards and even add in more arenas! So be sure to check out the full breakdown here and get it setup on your server today!
Enjoy and until next time,
Team Apex