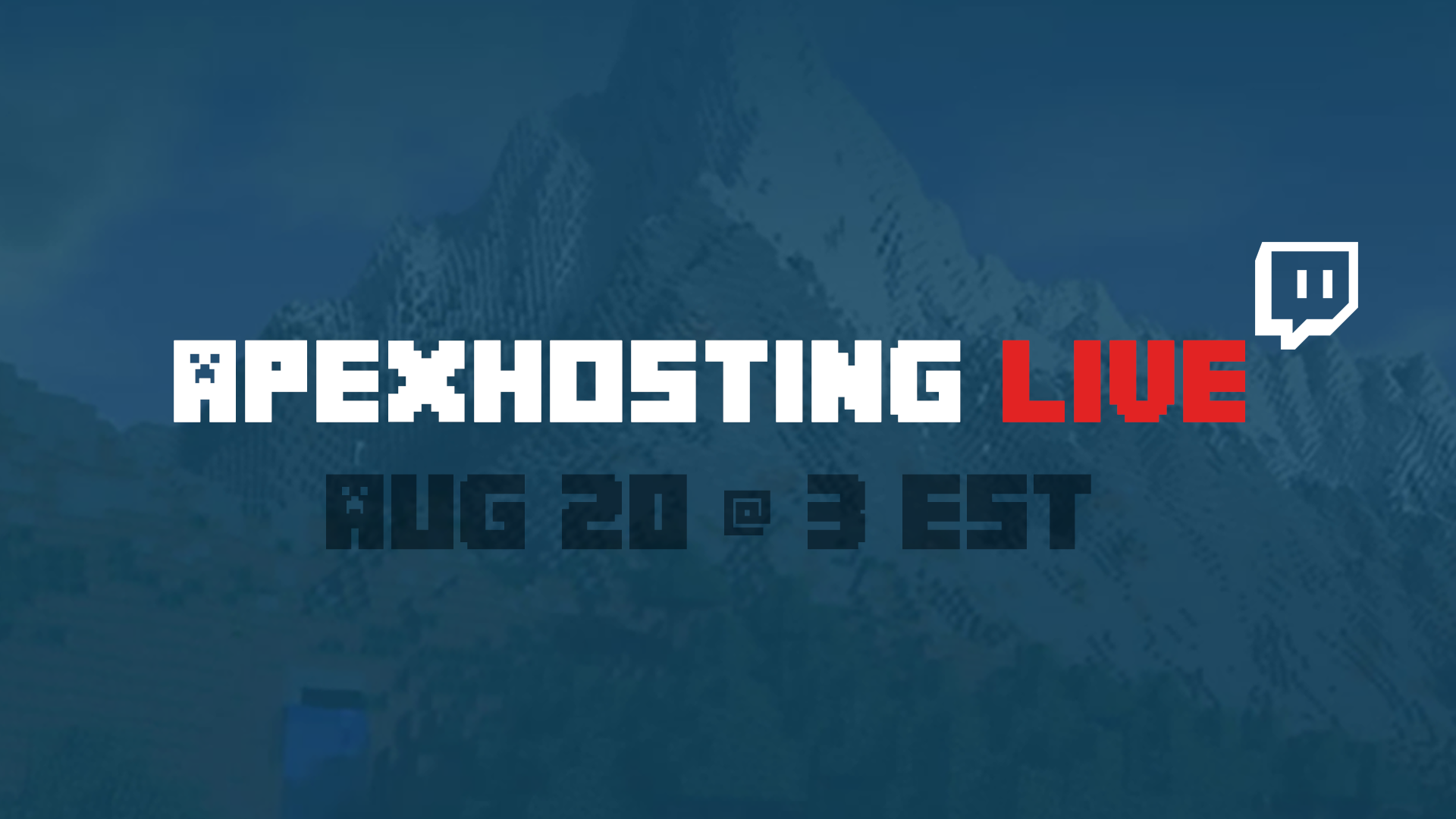 2017-07-23 15:00:00
2017-07-23 18:00:00
America/New_York
ApexHosting Live
Let's play Minecraft together and stream! To view stream click https://www.twitch.tv/team/frst. To join discord click here
Hypixel
Apex Minecraft Hosting
lewis@apexminecrafthosting.com

VIEW STREAM JOIN DISCORD
Join Us and Play!
Hey everyone! It's time for the monthly Apex Minecraft Hosting event! Join Apex and our partners for a fun afternoon of playing Blightfall by Technic on our server. Make sure to also join our discord and enter the events channel.
August 20 @ 3PM EST
live.apexmc2.co
Watch the Livestream
The event will be streamed by our partners who will be participating in the action and live streaming the fun. If you're looking for something fun to do and interested in hanging out with some live streamers than this is the event for you. If you aren't able to join in and play make sure to check out the live stream at the link below. view our stream
Join us on Discord
Join our Discord server to get more information on the live stream and everything else you need before and during the event. Discord is a voice and text chatroom based around gamers and our Minecraft Community. Hangout with popular youtubers and twich streamers. Meet other server owners just like yourself. Join our monthly contests, apply for our Minecraft toy giveaways, and interact with the community for a chance at higher ranks and more renown. join our discord