Another Furniture Minecraft Mod
in Mods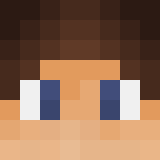 By Nathan Young
Overview
Building in Vanilla Minecraft can be difficult sometimes, especially if you're trying to add lots of details inside your base or home. This can lead players to look for alternatives, which can be done through using modifications. Whether you prefer Forge or Fabric, there's a perfect mod for you to personalize your house. This is known as Another Furniture, allowing players to craft and place down chairs, tables, drawers, curtains, and lots of other decorative items. Additionally, you and others can sit down on applicable blocks, such as stools. These features can greatly enhance your building experience in Minecraft. Setting this up to enjoy with friends is easily done on our panel, but may confuse newcomers to the modding scene. Due to this, we've created this Apex Hosting guide to show you how to install and use the Another Furniture mod on your Minecraft server.

How to Download
Navigate to Another Furniture on CurseForge, then click Files near the top.

Locate your desired Game Version for the mod by scrolling down, then select it.
Afterward, press the Download button on the right hand side of your screen.

Save this file somewhere easily accessible on your computer for later.
Note: We strongly recommend doing the same for JEI, allowing you to view recipes.
Client Installation
Before playing with Another Furniture, players need to install Forge or Fabric on their Minecraft launcher. This allows for mods to function normally, making this necessary for the gameplay. When you're prepared, follow the instructions below to get started.
Open your Minecraft launcher, then press Installations near the top.

Locate and click the Folder icon for your Forge or Fabric profile.

In the newly opened window, find and enter the mods directory.
Note: If you're unable to see this, then create it before proceeding.
Afterward, simply drag and drop your downloaded files into the folder.

Return to the modded profile, then click Play to begin loading the mod.
Server Installation
Similar to above, you'll need to have Forge or Fabric installed on the server to support mods. This process is done through the Game File section of your panel. Once you've set this up, follow along below to begin uploading your modification(s).
Head towards your Apex server panel, then press FTP File Access near the top left.

Type your Password in the text box and click Login to begin viewing the files.

Locate and enter the mods directory from the list, then at the top left press Upload.
Proceed to drag and drop your downloaded files into the respective area.

Wait for this to reach 100%, then return to the main panel to Restart the server.
Getting Started
There are many new types of decorative items players can use in their bases and houses now. Almost all of these require wood materials, such as sticks, planks, among other types. If you're installed the JEI mod, then simply view their recipes in-game from your inventory. Whether you're wanting a lovely porch with benches or customizing your library with shelves, the possibilities are endless. We'll go through all the different blocks from Another Furniture in the subsections below to get you started. However, keep in mind that there are many variations of them like unique colors or wood types. Additionally, there is no configuration file or settings for this modification, as it comes ready out of the box.

Chair Types
There are five types of suitable blocks to sit in, which includes: Chairs, Stools, Benches, Sofas, and Tall Stools. Some of these are only colored by the wood logs used to craft it, while others require dyed wool. All of these can be sat on by players, giving opportunities to get creative with building designs. Anyone can now create their own living room with sittable chairs or couches, among different house areas.
This is a wonderful way to add extra details in your base, while providing a nice sitting spot for players.

Details & Decorations
Instead of using default blocks to spice up your fancy rooms, consider trying the following: Shutters, Tables, Service Bells, Flower Boxes, and Curtains. These can greatly enhance your house, as tables provide an extra place for decorative blocks. Otherwise, using curtains is another way to add doors in your base, while offering a unique design.

Whether you're adding flowers on your table or using shutters for window replacements, there's plenty of room for creativity. Remember, some of these blocks can have different colors based on the wood logs or dyed wool used to craft them.

Storage Furniture
There are two special blocks used for storing or displaying items, Drawers and Shelves. The first is essentially a fancier chest, which is great for libraries or besides beds. Using a shelf can display anything you place on it, meaning players could show off their favorite sword. Alternatively, it can be for storing shulker boxes or food items for later. Unfortunately, the only way to get them back is to break the shelf.
Both of these blocks give players more building ideas, as shelves could act as a detail than simply displaying materials.

Hammer
There's only one unique item from the Another Furniture mod, which is a Hammer. This tool is used to customize your blocks, such as removing a bench's backside. If you're trying to make an outdoors campsite, this might be perfect for the build. Otherwise, you can use the hammer to change how decorations appear in your home. This and the other features grant you countless opportunities to be creative in your Minecraft world.
Common Issues
Unable to Join the Server
An extremely common issue players encounter is being unable to join the server. This can be caused by entering an incorrect IP Address:Port or Subdomain when connecting. Ensure everyone is typing the exact same values as what's displayed on your panel for this process. If the situation persists, then this could mean the impacted player(s) failed to properly install Another Furniture on their Minecraft launcher. Make sure the downloaded files get uploaded into the local mods directory, then reboot the game to try again. These solutions should resolve this scenario, but might not resolve other kinds of problems.
Another Furniture isn't Working
Occasionally, the mod itself will not work properly on the server or launcher. This may be due to an incorrect version of Another Furniture or missing requirements. For example, if you've installed this for Forge 1.19.2 while the server uses Fabric 1.18.2, then it'll result in failure. Make sure the game version and type are matching, which is also applied on the launcher too. Once you're resolved this problem, simply restart the server or client to try again. However, players may need to allocate more memory on their launcher for the mod to fully load.

Useful Links
Another Furniture on CurseForge
How to Upload Mods on a Minecraft Server
Modded Minecraft Server Optimization Guide
How to Join a Minecraft Server