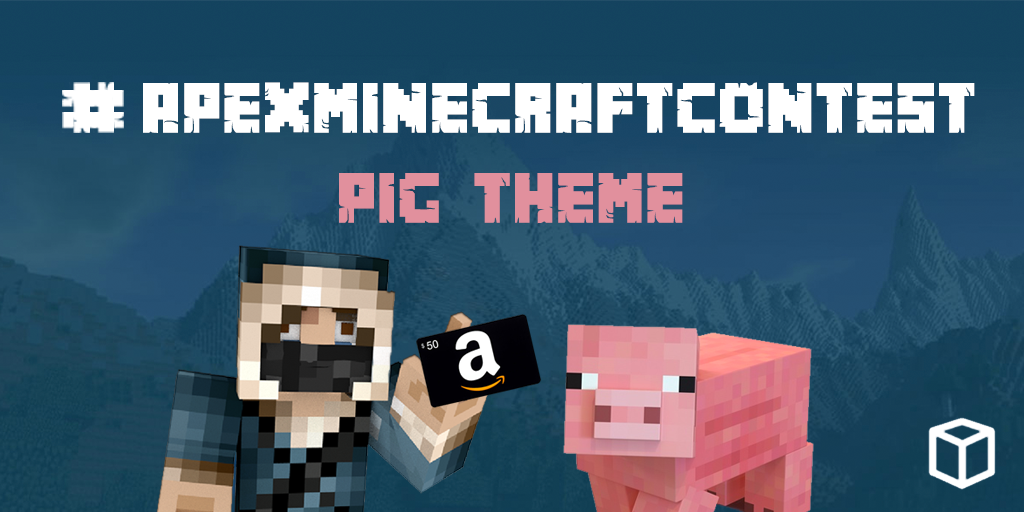 Apex Hosting Weekly Submission Contest
Here at Apex we are always looking for ways to interact with and give back to our awesome community. Now we have created a new page where you will be able to submit entries to our weekly contest and vote for your favorite submissions. Each week there will be a new theme and plenty of chances to win yourself a $50 Amazon gift card! Make sure to save this page and visit back every week to discover the next theme and to submit your entry.
This weeks theme is Pig theme, get creative and create your submission to enter into this weeks contest! Don't forget to vote on your favorite submissions and get all of your friends to vote on yours, $50 is at stake!