How to Set a Server Password for 7 Days to Die
Last modified on Nov 3, 2022 in 7 Days to Die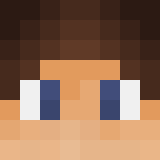 By Dalton Whalen
Overview
While playing a 7 Days to Die dedicated server, you may eventually find yourself in need of moderating who can or cannot join a server. There are many reasons for this, from only wanting friends to join or simply preventing all other players from connecting in order to perform maintenance. Luckily, 7 Days to Die has a built-in server password function, allowing you to set and change the password at any time. Whether you use something memorable for approved players or a complicated password to prevent anyone from guessing it, this is all achievable. In addition, the password can be changed at any time, allowing you to easily mix it up when necessary. With Apex Hosting, changing the password is as simple as using a text field, so we have created this tutorial to guide you through the steps.

Setting a Password
Navigate to the Apex Server Panel.
Press the stop button to ensure the server is offline.

In the left-hand menu, enter the Customizations tab.
Here, locate the Server Password text field.

Enter the password you wish to use, then return to the main panel page.
Restart the server for the change to take effect.
Server Changes
Next time you attempt to find the server, you may notice it has a lock next to its name. This shows that the set password functioned normally and is now required in order to join the game.
When you attempt to join the server through the browser or using the IP, you will now be prompted to enter a password before joining. Simply enter the previous password, then submit it to connect to the server. After connecting once, the last password will be saved to allow easy reconnections.

Common Issues
Invalid Password. Please Retry.
This error will often appear if the entered password does not match the one on the server. Compare the password to the panel and ensure it is entered exactly as seen. If the error is still received, use the copy button from the Customizations tab to paste the exact password the server requires. Alternatively, change the password on the panel to something else and try again.
Server does not ask for a password:
If the password was set in the Customizations area but it does not appear in-game, the server may need to reload once more. To achieve this, visit the Apex Panel and simply restart the server. This will start it up with your chosen password at launch, requiring players to enter the password to join. If issues are still occurring after this, ensure you are trying to connect to the right server in-game.

Helpful Links