BACK-TO-SCHOOL DISCOUNT! All Plans 25% OFF first month. Limited Time Offer.
Try Our Test Servers
Click on one of the nodes below to learn more about that server.




Minecraft Server RAM Calculator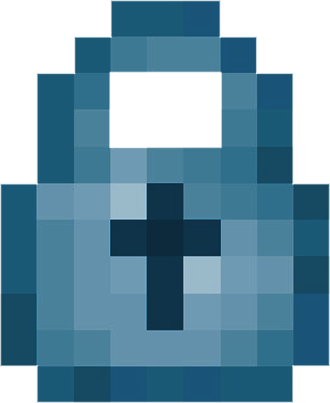 In the online world security is important. All of our services from this page to the last are safe and secure.

Our Hosting is Secure, Powerful, & Reliable.
Why Choose Apex?
Reliable Minecraft hosting is the backbone of our business. Our team of specialized server administrators work constantly to provide the best hardware and support offered in the industry. We have the expertise necessary to ensure your satisfaction and guarantee this. We will work with you from picking which hosting package which is right for you to buy, all the way through the launch of your server. We guarantee that choosing us for your minecraft server is the correct choice. Our customer service professionals have lots of experience, and are standing by to assist you create your servers. We are a Minecraft server host that has years of experience and can install any version or plugins that you would like to run. We can also help you get the correct plugins installed on your minecraft server, so you can get started in no time.
DDoS Protection
Play protected from any type of attacks, including DDoS.

Instant Setup
Get Vanilla, Bukkit, Spigot, Mod Packs & more installed instantly.

Multicraft Panel
Control your server with simplicity and power on our custom panel.

Free Domain Name
Free address for your server. [yourname].apexmc.co

Quality Guaranteed
If your server has technical issues, you will be refunded.

Automated Backups
Guaranteed world protection from the very start.

What our clients are saying
We have been providing premium hosting services since 2009. In the past few years, individuals and companies alike, have trusted us to help their servers grow. Here is just a sample of what they have to say about the services we provide since our beginning.
The Service here is great. I would highly recommend Apex as the best Minecraft server host to anybody wanting their own server.

John Evans, NC.
I didn't know how to host a minecraft server until coming here. The quality and reliability of your Minecraft hosting is outstanding. We wouldn't dare to move our servers anywhere else.

Clare Symons, Great Britain
Setup Your Own Minecraft Server in under 5 Minutes
Apex Minecraft Hosting provides you everything required for running a successful Minecraft server. Many players across the world use our services and we are proud to offer the best names in
Minecraft
hosting with locations great for North America and Europe. All Vanilla and Craftbukkit servers are created instantly. Using our knowledge base of how to tutorials, you can set up even the largest servers quickly. The power of our
service
separates us from the competition.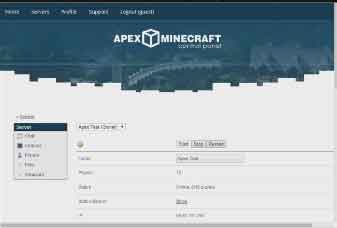 How to Upload a New Minecraft World
Note: Whether you have an existing world that you are transferring from another server, or if you have downloaded a world that you wish to use off of the internet, changing the servers settings are quite easy. You can test worlds and easily back them up, in case something goes wrong.
What is Minecraft Server Hosting?
This guide will tell you how to host a minecraft server. All of the software that you need is provided by Mojang and other third party developers that have created their own versions of the download. If you are just getting started creating your own server for the first time, it is advised to use the standard version of Minecraft distributed by Mojang. As you become more experience with running a server, consider using custom server software which is available from a number of websites. All of the software is provided for free, all that is required to purchase is a license to use the client to connect to your server and play the game. These are the most common versions of minecraft servers that our clients are using:
| | | | | |
| --- | --- | --- | --- | --- |
| Server Version | Description | RAM | Add Ons | Difficulty |
| Vanilla | The standard Minecraft server release from Mojang. Includes everything that you need to enjoy playing the game. There are different versions available including the latest updates that are available from Mojang known as snapshots. | 512MB+ | None | Easy |
| Bukkit | A server release that allows players to connect without a specific set of addons called plugins. You can install and configure these plugins for your server which anyone can easily connect to and enjoy. There are thousands of plugins available for Bukkit servers. | 1GB+ | Plugins | Moderate |
| Forge | A server version that is created by loading mods and creating either a server or client pack. There are also mod packs existing through a variety of launchers such as FTB, ATL, Technic and others. | 1.5GB+ | Mods | Moderate |
| Spigot | An optimized version of bukkit that also supports networks of servers. | 2GB+ | Plugins | Advanced |
The first option for how to make a Minecraft server is to do so on your own computer. This means that your personal desktop will be running the server, which consumes your available memory and processing power. If you are simultaneously running the client and attempting to play the game, you might experience lag if your computer is not powerful enough. Once your friends and others start to connect to the server, it will increase the load on your computer and begin to slow down. You will also need a very fast internet connection to be able to support all of these connections. Creating a server on your personal computer is usually an option for getting started with building a world, but when you have multiple players it is suggested to use minecraft server hosts. There are also security considerations that should be taken as you will need to give your IP out allowing players to connect to it. Chances are that you do not have any security from DDoS attacks whereas our hosting service includes advanced mitigation for free. This is why many Minecraft players choose to purchase hosting from Apex. Some other benefits that also come with purchasing a server include:
Support for setting up your server.
Professional mod pack installation for free.
Fast internet connection with low ping for your players.
No lag processing power with enterprise quality Intel CPUs.
24/7 operation of your server with almost 100% up-time.
With all of these benefits, it is clear why choosing Apex as your Minecraft server hosting provider is a great choice. There are many advantages when using this service, allowing you to spend more time enjoying the game, and less time worrying about how things are running. The pricing is monthly and is very affordable when compared to the costs of other games with monthly fees. Once you are ready to set up your hosting, you will need to decide how much RAM is required for what you are looking to accomplish. We have the ability to install whatever server version, mod pack or plugin that you would like to have on your server. The only requirement is that there is enough memory available to support your server building aspirations. The following are our most popular server hosting packages:
| | | | |
| --- | --- | --- | --- |
| Package | RAM | Recommendation | Price |
| Grass | 512 MB RAM | Great for getting started with a vanilla Minecraft server and a few friends. Learn how to play the game and build worlds in survival or creative modes. | $3.99 / month |
| Stone | 1024 MB RAM | An introductory choice for larger vanilla servers or small Bukkit servers with a few basic plugins like essentials and World Edit with a few friends. | $7.99 / month |
| Iron | 2048 MB RAM | The ideal solution for most servers that would like to use mod packs or multiple plugins trying to start a great Minecraft server and community. | $15.99 / month |
| Bedrock | 6144 MB RAM | Perfect for larger servers that have many players. It is possible to install any mod pack or use many plugins to fully customize your server. | $37 / month |
| Custom | Up To 64 GB | We can accommodate whatever you need ranging from large single servers to professionally configured Bungee networks of multiple servers. | Contact Us |
Click Here to see our available discounts
After you purchase a server hosting package it will instantly be created and set up on our infrastructure. All login details and additional information will be e-mailed to the address that was provided for your account so be sure to read through this e-mail titled "New Product Information." You will want to save this message for future reference as it contains the information for your billing account, control panel and FTP connection. If you selected a mod pack to be installed our team will make sure that it is all installed and working correctly so you don't have to do anything. If you do not see the mod pack or server version that you desire on the drop down, simply contact our support and let them know what you want as we are standing by to help you and are able to install any server version that you would like free of charge. Thank you for choosing Apex, we look forward to helping you build your server.