Our Hosting is Scalable, Powerful, & Reliable.
What our clients are saying
We have been providing hosting services since 2009. In the past few years individuals and companies alike have trusted us to help their servers grow. Here is just a sample of what they have to say about the services we provide.
The Service here is great. I would highly recommend Apex Minecraft Hosting to anybody wanting their own server.

John Evans, NC.
The quality and reliability of your Minecraft hosting is outstanding. We wouldn't dare to move our website anywhere else.

Clare Symons, Great Britain
Our Featured Server Hosting Deal
Get over 2GB of RAM on an Intel E5-1650v2 with DDoS protection for under $15.
Buy Now
Setup Your Own Minecraft Server in under 5 Minutes
Apex Minecraft Hosting provides you everything you need for your running a successful Minecraft server. Many players across the world uses our services and we are proud to offer the best names in Minecraft hosting. All vanilla and Craftbukkit servers are up instantly and using our knowledge base of how to tutorials, you can set up even the largest servers fast.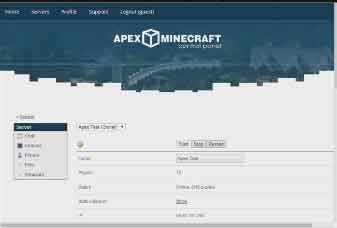 How to Upload a New Minecraft World
Note: Whether you have an existing world that you are transferring from another server, or if you have downloaded someones world that you wish to use off of the internet, changing the servers setting are quite easy. You can test worlds and simply back them up in case something goes very wrong.
How Much Ram does your Minecraft Server need?